Planning of the Future
Today, your relationships with clients are quite different than they will be in 2025.
In that time, technology will help planners be more efficient with their time, will help you plan more proactively and eliminate time-wasting in-person meetings.
It's already starting to happen, Michael Kitces, CFP®, CLU, ChFC, told a roomful of people at FPA's annual conference, BE 2016, last week.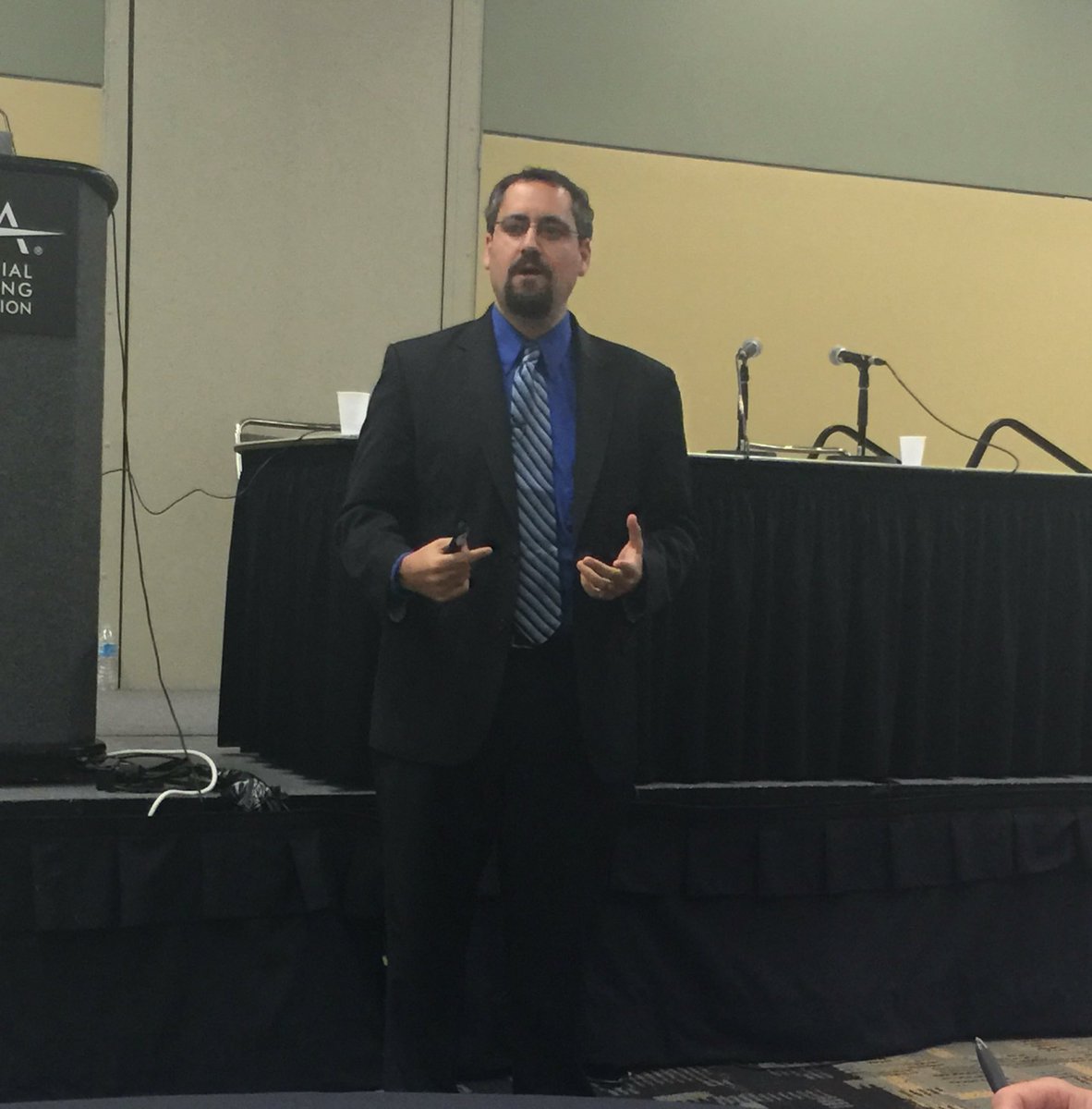 "Producing financial plans will be gone 10 years from now," Kitces explained to the captivated audience. He noted that even over the past 10 years, financial documents have changed. There has been a move to have instantaneous access to investment account statements and there will soon be a move to do that with the entire financial plan.
In the future, "You want to know how your plan is doing, you log on and see instantaneously where you stand," Kitces said.
You will stop producing financial updates because software will do that for you. You will stop engaging in reactive planning because the software will tell you immediately when a client is starting to get off track so you can stop them from doing detrimental things sooner. Software will give clients incentives to make good choices by recognizing when they make good choices.
And this is going to change how you engage with clients. Some of the dynamics that will shift in the future include:
1.) Communication will shift. Kitces said we see it already. Years ago, planners used to have to get pre-approval from compliance to send a simple email, nowadays it's different and it's going to continue to evolve until communication is more frequent and in shorter bursts.
This means cutting out those time-consuming in-person meetings and replacing them with shorter, video chats.
"This builds trust with clients," Kitces said.
Any confusion that phone meetings create, for example not knowing if your client is reading the same page of the plan as you are, will be eliminated with video meetings as you will be able to show them, on their screen, the exact page you are on.
"If they can watch Netflix and Skype with their grandchildren, they can do video meetings," Kitces said.
2.) Technology will make geographic dividing lines irrelevant. Technology will even make it possible for planners with a unique niche to serve clients all over the country whom they perhaps haven't even met yet. Kitces gave the example of a planner who focuses on doctors selling their practices and his client who have never met and live across the country from one another.
3.) Software tools may go where the client goes. Say you have a meeting scheduled with your client and you map out the plan for their targeted retirement age of 62. Then they get to the meeting and ask, "What if I retire at 64 instead?"
That means you'll have to go back to your office, re-run all the numbers, print up new documents, schedule another meeting with them or attempt to explain things over the phone. But with new software, you can run those numbers instantaneously with a few clicks and show the client in real time whether their proposed options are feasible.
"With traditional methods, you can't jump between scenarios like that," Kitces said.
He noted that the technology company, Advicent's acquisition of the interactive software Figlo, is a start to giving clients this type of interactive experience with their financial plan.
"Software needs to move to where the client is," Kitces said.