Keynote Speakers
Cal Ripken Jr.
Baseball All-Star MVP, Hall of Famer, Author
Cal Ripken Jr. is baseball's all-time Iron Man.  He retired from baseball in October, 2001 after 21 seasons with the Baltimore's own – Orioles.  His name appears in the record books repeatedly, most notably as one of only eight players in history to achieve 400 home runs and 3,000 hits.  His many accolades include AL Rookie of the Year ('82), two time AL Most Valuable Player ('83, '91), two time Gold Glove recipient ('91, '92), two time All-Star MVP ('91, '01), a world record 2,632 consecutive games and 19 All-Star Game selections. On July 29, 2007 he was inducted into the National Baseball Hall of Fame. Ripken's name has become synonymous with strength, character, perseverance and integrity. Ripken is also a best-selling author and a highly sought after public speaker.  His books have all landed on various best seller lists including The Only Way I Know; Play Baseball The Ripken Way; Parenting Young Athletes The Ripken Way; The Longest Season and Get In The Game: 8 Elements of Perseverance That Make The Difference. Ripken has always placed a strong focus on giving back to the community.  In 2001, he and his family established the Cal Ripken, Sr. Foundation that uses baseball as a hook to get in front of underserved youth nationwide to make a positive impact on their lives.
Eric Maddox
Corporate Intelligence Systems/Mastermind Behind Saddam Hussein's Capture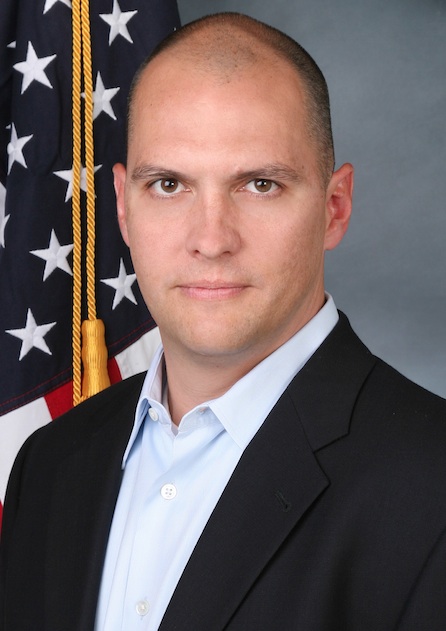 After having conducted over 2,700 interrogations, Eric Maddox has mastered two things: adapting to new situations and environments and gathering the most accurate information so that the best decisions can be made. In his speech, he walks the audience through how he did (and does) both. Every industry is constantly having to adapt to the changes around them. When he landed in Iraq in 2003, the interrogation methods he had been taught were no longer appropriate to the kind of war the United States was fighting. They were obsolete. He was forced to find a new way to effectively and efficiently work with his "clients" (the prisoners) and make his bosses (the commanders) happy with what he was doing. And he did. Maddox walks the audience through this truly "edge of your seat", exciting story and how he and collected the intelligence which directly led to the capture of Saddam Hussein. As a result, he was awarded the Legion of Merit, the Defense Intelligence Agency's Director's Award and the National Intelligence Medal of Achievement.
> Learn more about effective negotiating, the power of listening and how it relates to financial planners from the July 10 Questions Journal of Financial Planning article with Eric Maddox.
Brian C. Rogers, CFA, CIC
Chairman of the Board, Chief Investment Officer of T. Rowe Price Group, Inc.
Brian Rogers is also a vice president of T. Rowe Price Trust Company and manages major institutional equity portfolios and serves as president of the Equity Income Fund. His other responsibilities include serving on the Fixed Income and International Steering Committees as well as the Asset Allocation Committee. Prior to joining the firm in 1982, Rogers was employed by Bankers Trust Company. He earned an A.B. from Harvard College and an M.B.A. from Harvard Business School. Rogers serves as a trustee of Johns Hopkins University and Johns Hopkins Medicine. He is also the former chairman of the Greater Baltimore Committee, a member of the Vanderbilt University Investment Committee, a member of the Maryland Economic Development Commission, and the chairman of the Archdiocese of Baltimore Finance Committee.